Blog
4 House and Roof Color Combinations You'll Love
We all know the importance of creating a home interior that reflects your personal tastes. But what about the exterior? Well-matched house and roof color combinations can make your home pop and add tons of value! Selecting the perfect roof and house color combination can transform your property into a work of art, making it stand out in your neighborhood.
In this article, we'll explore the art and science of choosing the best roof and choosing house color combinations that will leave a lasting impression.
4 Trusty Color Combinations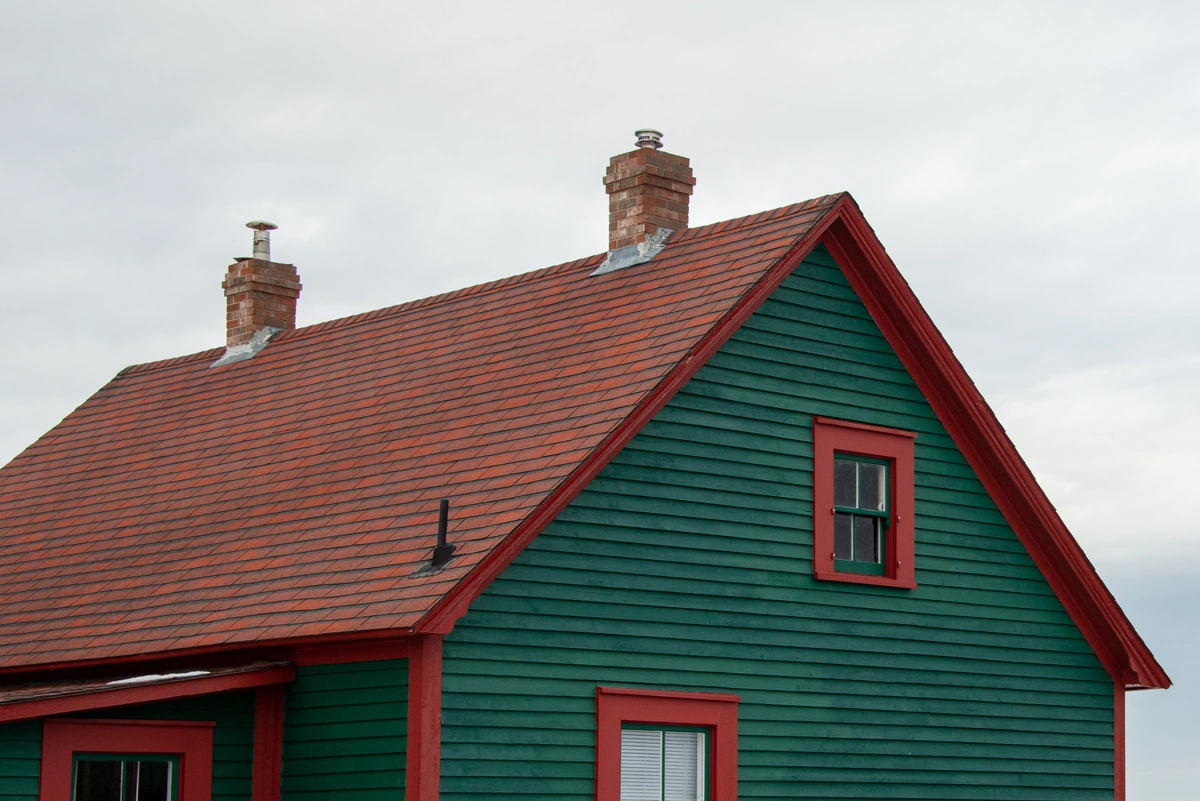 Ready to find the right color combinations for your home? Keep reading to discover 4 tried and true color palates that stand the test of time!
1) Classic Neutrals
One timeless approach to roof and house color combinations is to stick with classic neutrals. These shades exude sophistication and versatility, making them a safe choice for any architectural style.
A gray roof paired with a white or light gray house is a quintessential combination that never goes out of style. This pairing can lend an air of understated elegance to your home, allowing you to experiment with other accents like colorful doors or vibrant landscaping.
2.) Bold Combinations
If you're looking to make a bold statement with your home's exterior, consider contrasting roof and house colors. Contrasts create visual interest and can accentuate architectural details. For instance, a dark charcoal roof against a crisp white house offers a striking, high-contrast look.
Similarly, a deep blue roof paired with a pale yellow house can evoke a cheerful and visually captivating facade. These combinations work best when the architectural design allows for a clear separation between the roof and the house's siding.
3) Shades of the Same Color
Monochromatic color schemes involve using different shades of the same color family for the roof and house. This approach can result in a harmonious and balanced appearance. For example, if you have a red brick house, consider a roof in a slightly darker or lighter shade of red. This technique preserves the cohesion of the color palette while adding depth and dimension to the exterior.
4) Embracing Local Traditions
The region where your home is located can influence the ideal roof and house color combination. Different parts of the world have their own architectural traditions and color preferences. In the American Southwest, for instance, earthy tones like adobe red or terracotta are commonly used to complement the arid landscape.
In New England, muted blues, grays, and whites are favored to reflect the coastal charm and colonial heritage of the area. Embracing these regional influences can help your home blend seamlessly with its surroundings and pay homage to local traditions.
Consider Your Home's Style
The architectural style of your home plays a pivotal role in determining the most suitable roof and house color combination. Here are a few examples:
Colonial: Colonial-style homes often look stunning with a traditional color palette of neutral shades. A white or cream house with a black, brown, or gray roof maintains the historical charm.
Mediterranean: Mediterranean-style homes are characterized by their warm, earthy tones. Terracotta roofs paired with creamy or sandy walls capture the essence of Mediterranean architecture.
Craftsman: Craftsman-style homes can embrace earthy, natural colors like olive green or warm brown for both the roof and siding, creating a harmonious, nature-inspired look.
Modern: Modern homes tend to experiment with a wide range of color combinations. A flat or low-slope roof in a sleek gray or black can contrast beautifully with the clean lines of a white, gray, or even bold-colored house.
Cottage: Cottage-style homes often feature charming, whimsical color combinations. Soft pastel shades for both the roof and siding can evoke a cottage's cozy, inviting feel.
Look To Your Surroundings
Before delving into specific color pairings, it's essential to consider the natural surroundings of your home. Take inspiration from nature, observing the colors of the landscape, vegetation, and the sky. If you live in a wooded area with lush greenery, earthy tones like deep browns, mossy greens, and warm terracottas can create a harmonious blend with the environment. On the other hand, if your home is nestled in a coastal setting, soft blues, crisp whites, and sandy beiges can evoke a beachy, tranquil atmosphere.
Get a Pro Roofer's Opinion
Selecting the best roof and house color combination is a decision that should be made carefully, considering factors like your home's surroundings, architectural style, and regional influences. Whether you opt for classic neutrals, contrasting drama, monochromatic magic, or a regional tradition, the right combination can elevate your home's curb appeal and create a lasting impression. But you don't have to make the decision on your own! Instead, let Avenue Roofing help!
As trusted industry professionals, we can help you choose a siding color that matches any of the roof colors you may be considering. Contact us today to set up your appointment!
Your Guide to A Roofing Education: